Trade futures how you want,
when you want.
Trade futures from anywhere
Tradovate's modern, cloud-based platform powers your trading with access for desktop, web, and mobile. No platform licensing, order routing, or mobile app fees apply.
Commission-free trading membership
With Tradovate's unlimited commision-free trading membership, you can trade 1 contract, 1,000 contracts, or more and will never pay per-trade commission. No catches.
Simple, hassle-free setup
Getting set up, funded, and ready to trade is easy. We've streamlined a hassle-free process backed by thoughtful support.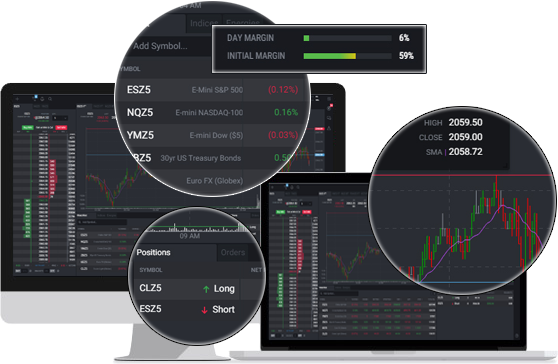 "With Tradovate, it is all one thing..it's all seamless, all right in front of you on screen, everything is in one place, and it's probably the most impressive thing I have ever seen in the futures business."
Free 14-days of total access.
See how easy futures trading can be with our risk-free simulation demo. Trade online from your desktop tablet, or mobile device using real-time futures market data.
Advanced futures trading platform.
Trade anywhere with Tradovate. Download for Mac or Windows, login to the mobile app on your smartphone or tablet, or trade directly from any modern browser on any device. You get complete access to all platform versions at no extra cost.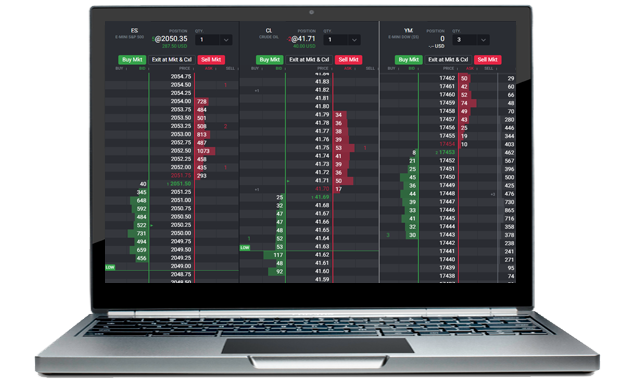 DOM
Traders can easily create charts that can be accessed from any device and customized to preference using a host of styles, timeframes, and technical indicators.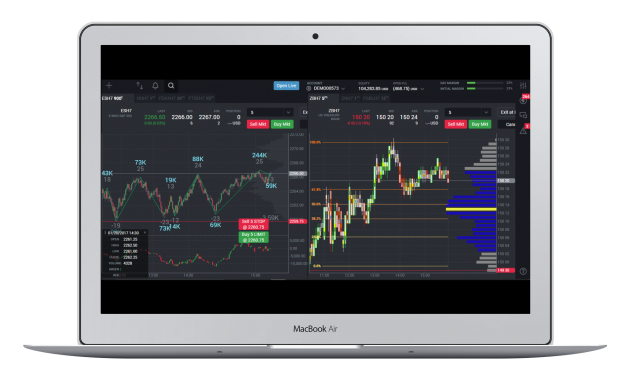 Advanced Charts
Tradovate's modern-design quotes allow traders to see clearly what is happening in the market, rapidly analyze the data, and act swiftly.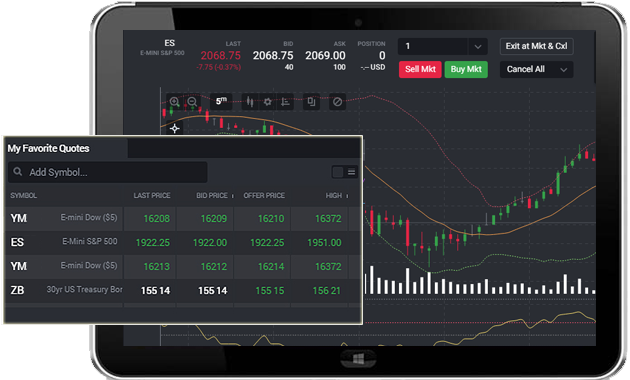 Quotes
Designed for speed and ease of use, Tradovate's depth of market (DOM) module allows traders to quickly analyze price information in the exchange's limit order book, place orders rapidly, and managing positions easily.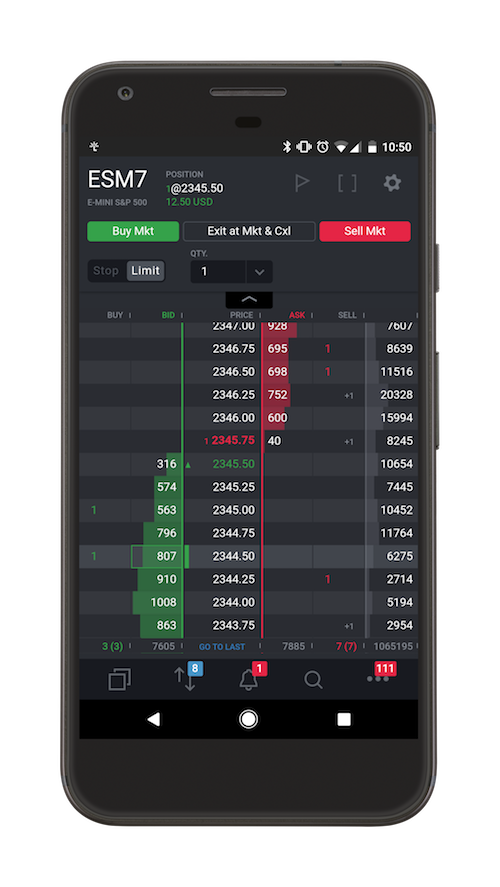 Mobile Trading
Away from your desktop and want to manage your orders? No problem; simply log in with your mobile app, select the change you want to make, and have it immediately made. Also receive push notifications for custom alerts. Available on iPhone and Android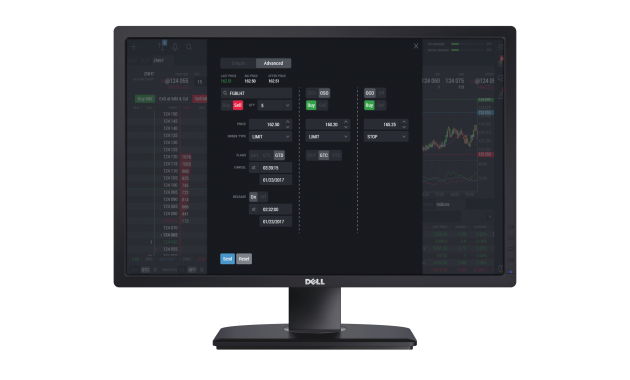 Advanced Order Management
Tradovate provides advanced trade management to automatically manage orders and create custom exit strategies. All orders are held either securely at the exchange or server-side, never on your device.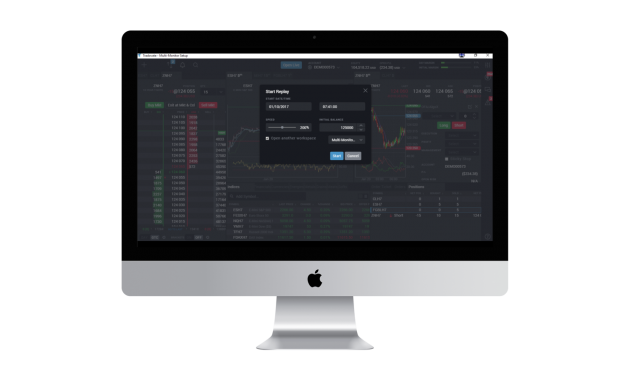 Market Replay
Our market replay will let you simply watch the market action or actually trade tick-for-tick with full market depth in actual time or in fast-forward speed to see how the market traded on days when the market moved.
About Tradovate
Founded on decades of expertise, research, and brokerage leadership in the futures industry, Tradovate was born out of the recognition that futures traders were long overdue for a new and innovative futures trading experience.
The mission: deliver a seamless futures trading experience on new technology with new pricing designed to reduce a trader's total cost of ownership.
From his previous success as founder of futures broker Open E Cry, LLC, founder Rick Tomsic began assembling a team of experts in 2014 to craft this vision. The company launched in 2015 to serve the needs of active futures traders and operates out of Columbus, Ohio.
Free 14-days of total access.
See how easy futures trading can be with our risk-free simulation demo. Trade online from your desktop or mobile phone using real-time futures market data.
© Tradovate. All rights reserved