Trade with a Leading Futures Trading Platform
Tradovate - "Best Futures Broker 2021"
TradingView Broker Awards
Simple Yet Powerful Futures Trading Tools
Tradovate brings innovation to future trading by building our platform from the ground up for speed and multi-device trading using technology designed for active futures traders. You can trade Futures & Options on Futures all in the same platform - From anywhere on Any device - Both PC and Mac Compatible. Whether you trade index, interest rate, metals, energies or grains - full size, mini, micro or new nano size contracts - Tradovate is the futures broker for you.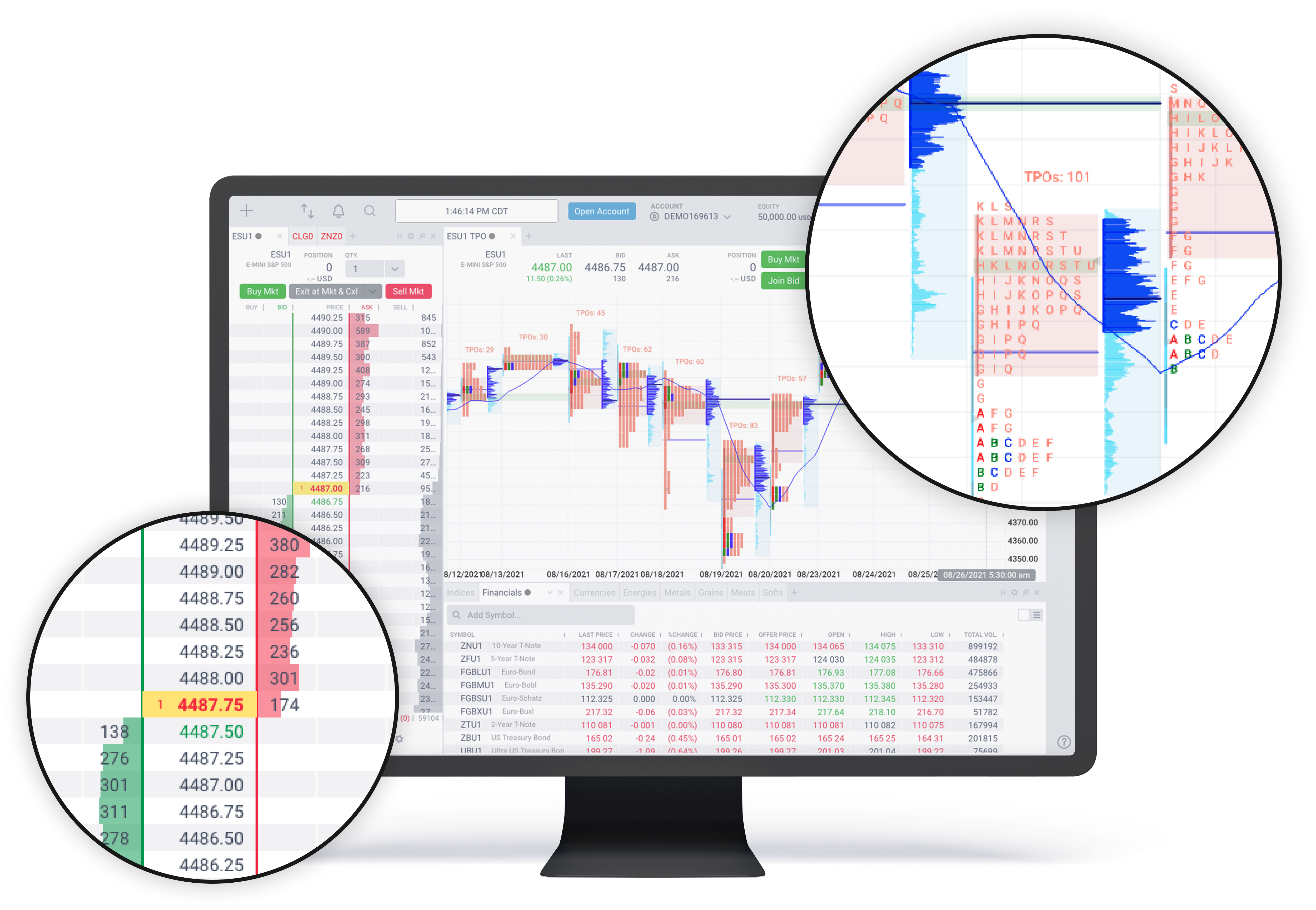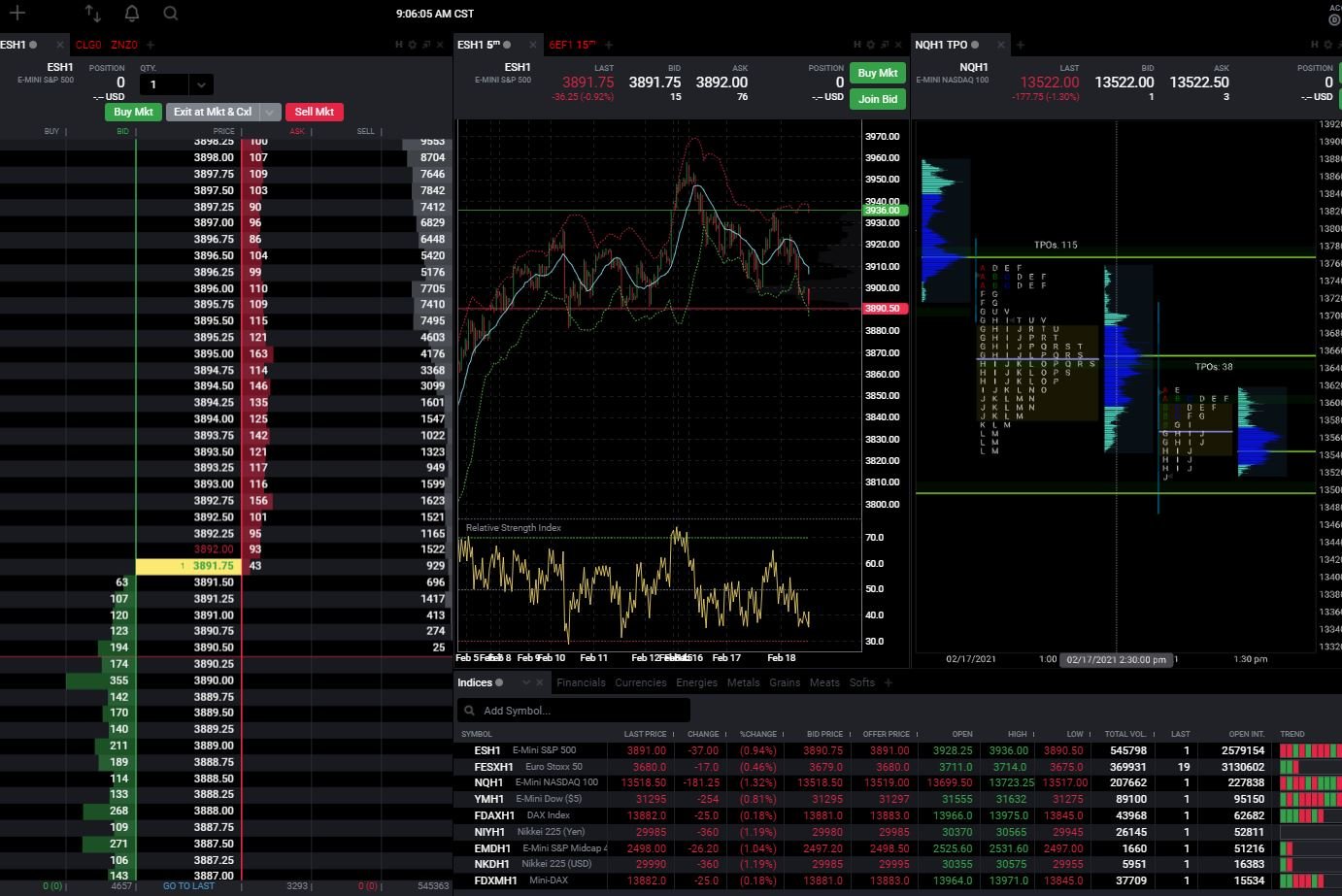 Trade Anywhere - From Any Device
Full access to all versions of Tradovate's cloud-based platform to trade on all of your devices: Desktop, mobile & tablet - Mac & PC Compatible.

40+ Advanced Trading Tools
Designed specifically for futures traders, this suite of tools was built for the modern markets. Identify and execute your next trade with advanced Tradovate tools.

Transparent Pricing - No Hidden Fees
3 different plans designed for the way you trade. No per-trade commissions, platform licensing fees, order routing fees, or inactivity fees.

Safe & Secure
Cloud based trading system with latest 2FA security for your account and NFA regulated.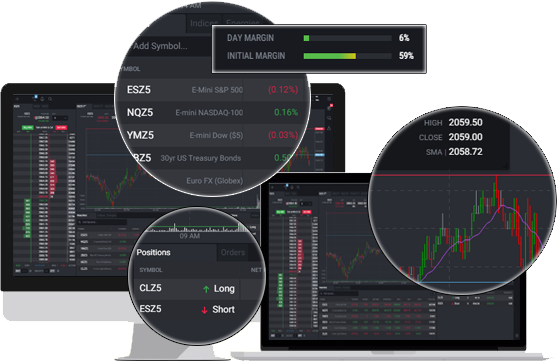 Get an Instant Platform Preview
Experience cloud-based futures trading for FREE. Take a look at the tools and analytics that Tradovate offers with live real-time futures data.
Choose a Pricing Plan that Fits Your Trading Style
Trade with no commitment per side pricing or upgrade at any time to a membership plan to potentially lower your trading costs further
ALL TRADOVATE PLATFORMS INCLUDED WITH NO LICENCE FEES
Exchange, clearing, and NFA fees still apply.
"Best Futures Broker" based on 2021 Benzinga Fintech Awards Listmaker and 2021 Tradingview Broker Awards.