Trade Coinbase Derivatives Commission Free
Coinbase Derivatives exchange offers smaller futures contracts designed for active individual traders, and they are Commission Free at Tradovate. Futures trading is now more accessible for everyone with smaller contract sizes, no market data fees, lower margins and commission free.
Trade Crypto Futures
Nano Bitcoin: 1/100th the size of Bitcoin - Learn More
Lower Your Futures Trading Costs With No Commissions & No Fees with Coinbase Derivatives
✔ No Commissions.
✔ No Market Data Fees.
✔ No Subscription Fees.
✔ No Lifetime License.
✔ No Inactivity Fees.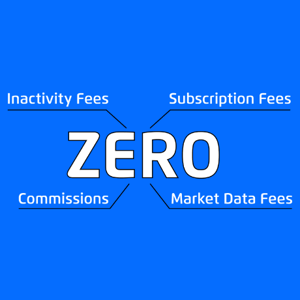 Lower Costs
Gain instant access to familiar products at significantly reduced costs and FREE market data
Correlated Markets
Highly correlated to some of the most actively traded stocks and Crypto coins
Range of Products
Futures across all sectors with Bloomberg as exclusive licensing partner, as well as futures on Bitcoin
Coinbase Derivatives - Offering Right Size Contracts for Every Trader
New Smaller & Innovative Products Designed for Retail Traders
Coinbase Derivatives offers products at a smaller scale, with notional values as low as $2,000 and initial margins under $200. Tradovate will offer Nano day trade margins less than $50. These smaller contracts are Commission Free at Tradovate, making them easier to build positions and scale -in and -out, with more flexibility.
Coinbase Derivatives Futures Products
Nano Bitcoin Futures (BIT) Learn More
Nano Ether (ET) Contract Specs
Nano Bloomberg US Large Cap Index Futures (B5)
Micro Bloomberg US Large Cap Index Futures (LB5)
Bloomberg US Large Cap Index tracks the 500 largest US companies by market capitalization
Micro Crude Oil (OIL)
Nano SuperTech Index Futures (TEC)
Micro SuperTech Index Futures (LTEC)
The SuperTech index tracks 15 of the most actively traded U.S. companies engaged in high-growth technology, media, and manufacturing industries that focus on providing internet-enabled, electronic devices or services to consumers.
Modern Futures Platform
Futures Traders are experiencing what it means to trade on a modern futures platform
40+ Futures Trading Tools
Third-Party Charting Integrations
Seamless Cross-Device Trading
Market Replay Tool
Phone and Live Chat Support
Trade Securely